I am delighted to announce the launch of our Frontend Website Service.
This website was made by me during my time at West London Roleplay Community, so it is purpose made for British Roleplay Communities. It has all the features you would expect of a frontend website, and that is coupled with a modern and responsive design.
The website also has an administration area, which allows you to customise the website's pages and announcements, view the form submissions and respond to the appeals.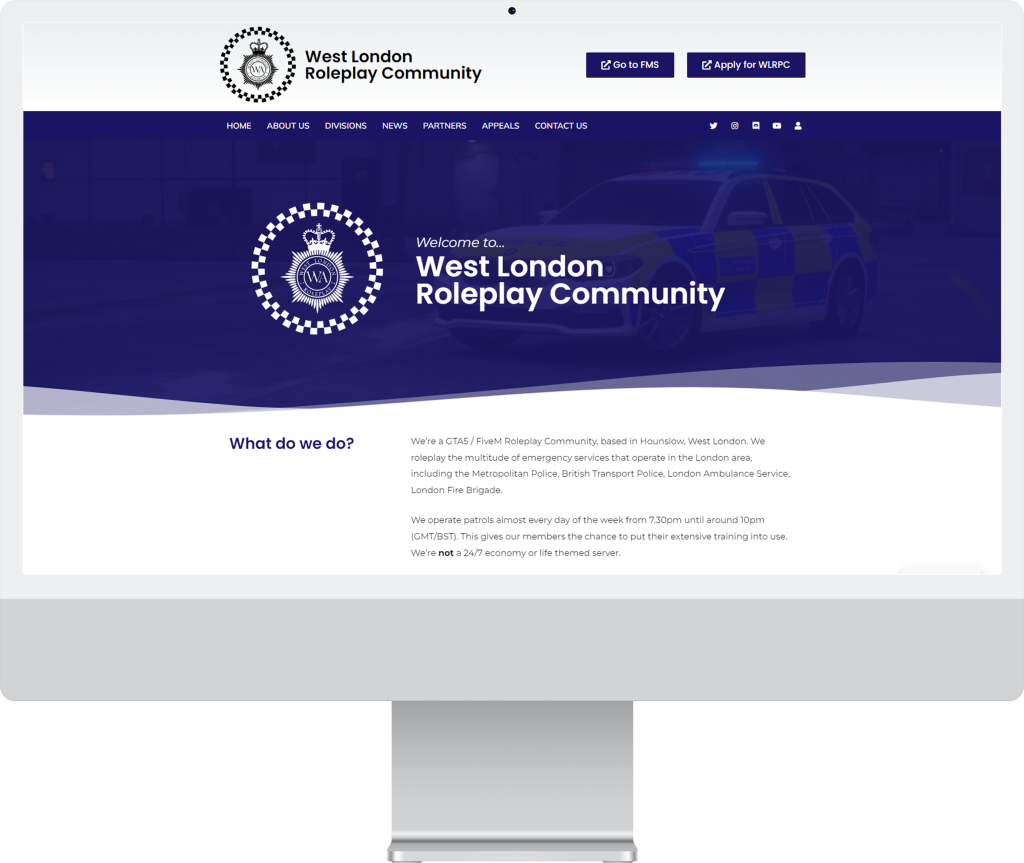 The website will be operated on a subscription basis which will need to be paid monthly for it to remain online.
You can find a list of features and more information, including pricing, on this page. You can also get more information or make an enquiry about the Frontend Website Service by opening a ticket in our Discord Server.